Discuss this post:
On the forums!
On Reddit!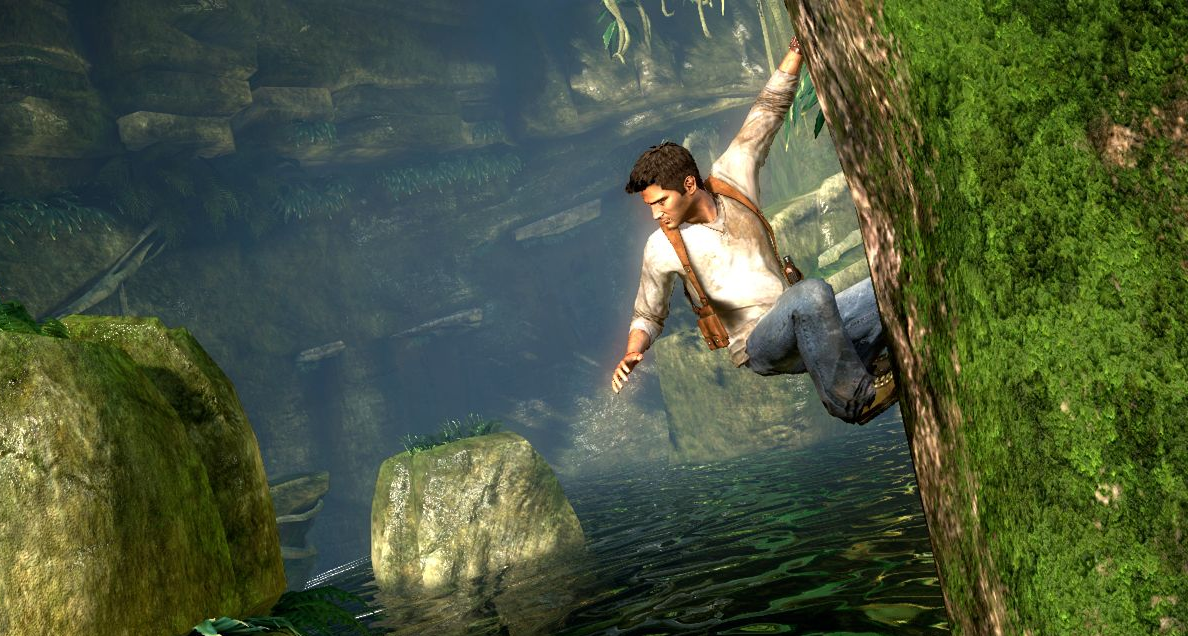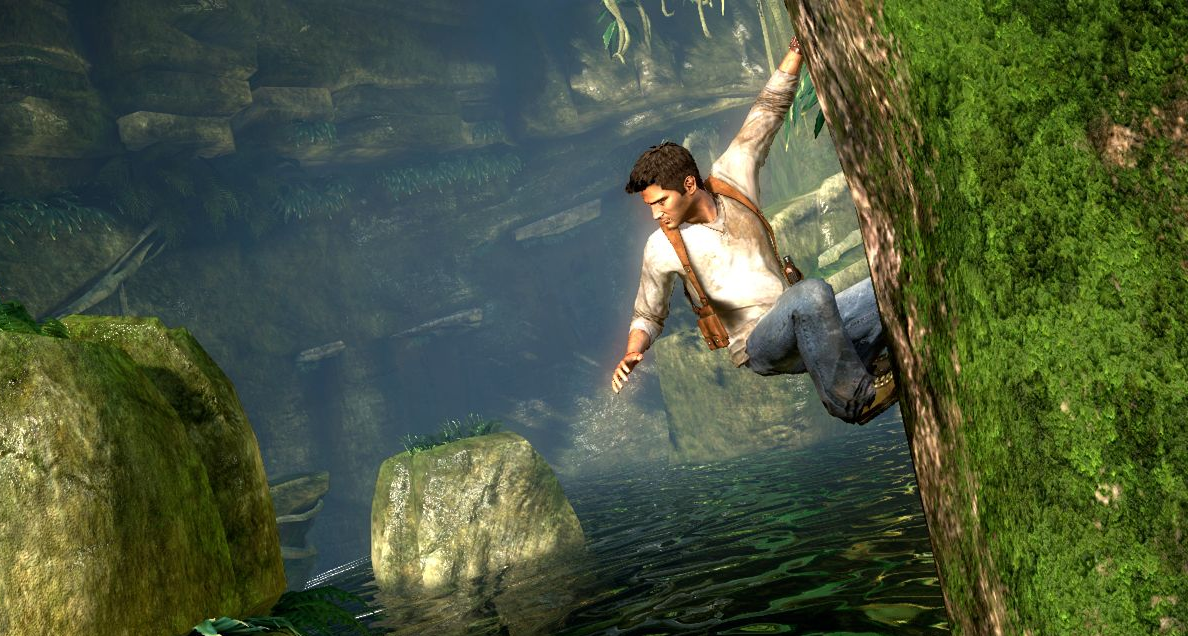 Nathan Drake is an extremely fit individual.   His life is filled with running, climbing, jumping, fighting, and all manner of strenuous physical activities.  Nate's main advantage is his ability to improvise and adapt to the situation at hand.  When we're designing the Nathan Drake workout, we want to build an incredibly capable, versatile, and strong body, able to adapt to any circumstances necessary.
Nathan Drake isn't a particularly big guy (which is an advantage for him when he's climbing around like a mountain goat, as seen above), so we're going to want to keep our diet nice and lean.  As usual, I recommend taking a look at Macros and you! for your basic macro goals, and The Fighter Diet for suggestions on good foods to go with.
Required Equipment
Pull Up Bar
Rings

Chairs (3)

 

Weighted Backpack
ATTENTION!  These workouts have been divided up into four different levels to easily plug into the RPG Fitness system.
Strength Workouts
Note:
If you have access to a rock climbing wall or gym, any given strength workout below can be replaced on a day of your choosing by at least a half hour of climbing.
Level 1 (beginner):
3×3-5 chair-assisted pull ups
3×3-5 kneeling push ups
3×3-5 bodyweight squats
3×5-10 second planks
Level 2 (intermediate):
5×3-5 pull ups
5×3-5 push ups
5×5-8 chair dips
5×3-5 bodyweight squats
5×5-10 second planks
Level 3 (advanced):
5×5-8 pulls ups (with weighted backpack)
5×5-8 push ups (with weighted backpack, while up on chairs)
5×3-5 frenchies
5×5-8 chair dips (with weighted backpack)
5×5-8 bodyweight squats (while holding weighted backpack)
5×5-8 lunges (while holding weighted backpack)
5×15-20 second planks (with weighted backpack)
Level 4 (master thief):
5×8-12 pull ups (with weighted backpack)
5×8-12 ring push ups (with weighted backpack, feet on chair, hands in rings)
5×8-12 frenchies
5×8-12 ring dips (with weighted backpack)
5×5-8 bodyweight squats (while holding weighted backpack)
5×5-8 lunges (while holding weighted backpack)
5×15-20 second planks (with weighted backpack)
5×10-20 second L-sit hang (hang from pull up bar, hold legs out straight so you make an "L" shape)
Strength Notes:
We're starting slow, as usual, and then progressing eventually to a lot of relatively high rep ring work, with added weight.  This is going to build a lot of core strength and body manipulation (because of the bodyweight work) while still moving into the realm of real power building, too (with the added weight).  This should keep you fighting fit, and ready to adapt to any situation needed (without packing on too much weight to haul around while climbing).
Cardio Workouts
Cardio A (long form):
20-40 minutes of steady pace cardiovascular exercise.
This can be as simple as running, but I would advise mixing it up to keep yourself, again, adaptable.  Good exercises include biking (mountain or road), swimming (fantastic), elliptical (not as good as running, but if you have bad joints, it can really help), or stair climbs (take it easy when starting out).
Cardio B (High Intensity)
4-8 minutes of Tabata interval exercise
Tabata intervals are thirty seconds long.  20 seconds of doing an exercise as fast as you can, ten seconds of rest.  These are repeated back-to-back with no rest besides that ten second interval, until the required time has been met.  Start at 4 minutes, work your way up to 8.  Good exercises include sprinting, hill sprints, burpees, mountain climbers, or even just running in place.
Notes:
When you get to the schedule, you'll see you'll be alternating these.  Long form cardio promotes aerobic performance over anaerobic recovery time.  This is basically the ability to "keep going" at an steady pace for a long period of time.  High intensity intervals, on the other way, promote anaerobic recovery over aerobic conditioning.  Anaerobic conditioning is how well your muscles perform without a steady flow of oxygen, and how quickly you can recover.  These drills are very good for promoting combat readiness.
Schedule
Day 1: Strength
Day 2: Cardio A
Day 3: Rest
Day 4: Strength
Day 5: Cardio B
Day 6: Strength
Day 7: Rest
That's all for Nathan Drake!  Tomorrow's video day!  The Champion's Guild email will be going out tomorrow night, as well, with a special survey relating to the blog, so sign up at the bottom of this post if you haven't, yet!
I'll see you again tomorrow.  Until then, remember to live boldly, change the world, and continue to be awesome!
Dan "DaRatmastah" Wallace