HEY, LISTEN!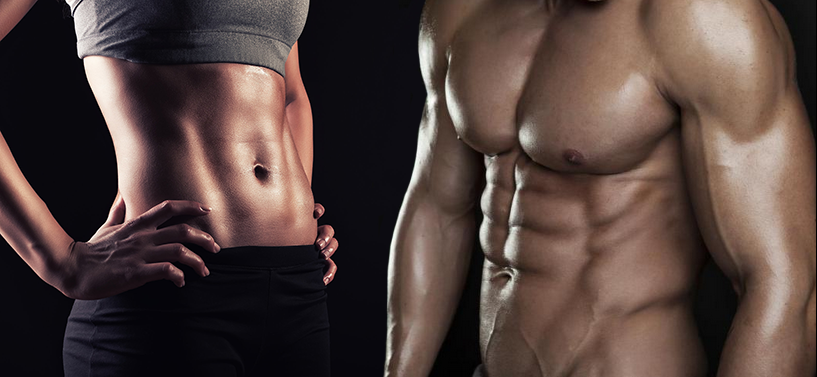 Would you like to be in the best shape of your life?
Picture that for a moment.  Imagine what "the best shape of your life" actually looks like.
Are you slim, toned, skinny, and strong?
Do you have six pack abs?  Lean, shredded muscle?
Maybe you've got huge shoulders, bulging biceps, and a back broad enough to bear the weight of the world?
Only you can imagine what the best shape of your life looks like, but I'm willing to bet it looks AWESOME!
Now imagine what it feels like!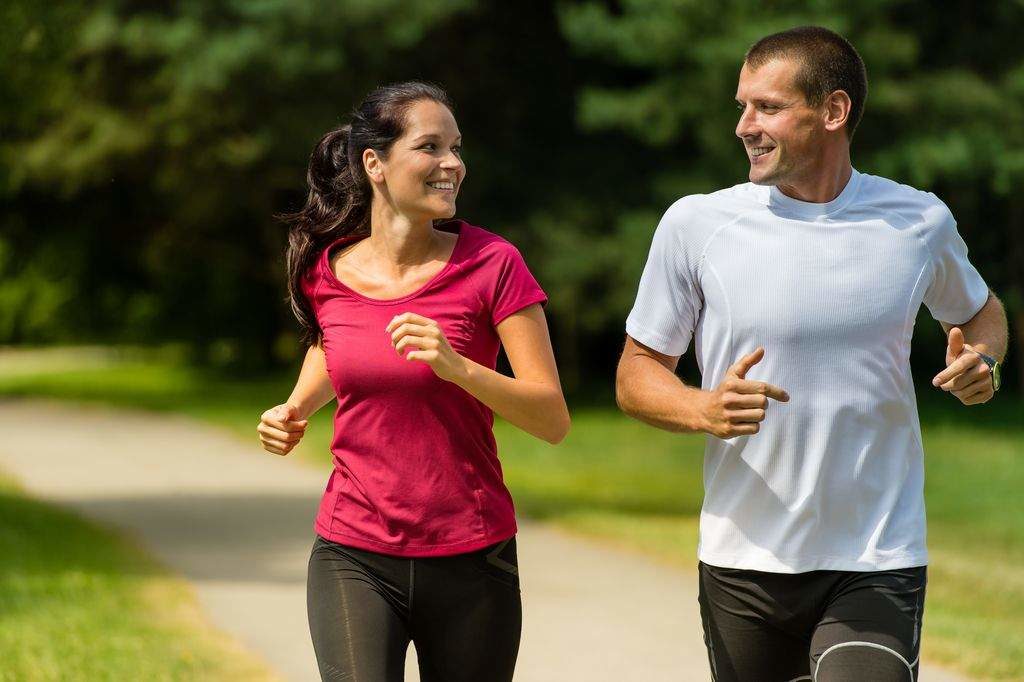 How great does it feel to know you're catching the eye of the people you pass in the street?
How fantastic is it to know that you are capable of doing any activity you set out to do?
You can achieve this, through the official Be a Game Character workout system, RPG Fitness.
The comprehensive fitness system contained inside this eBook give you everything you need to get the body of your dreams.  If you're ready to make the best shape of your life a reality…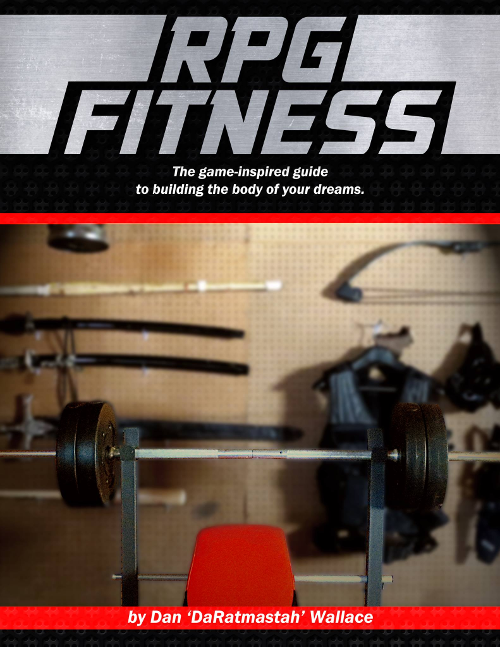 Or, keep reading to learn more!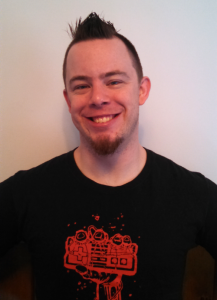 Hi there!  My name is Dan Wallace!  If you're reading this, you probably already know me from the Be a Game Character blog and YouTube channel!  I've spent the last six years of my life helping people just like you burn fat, build muscle, and become the most awesome versions of themselves they can be!
Listen, we all want to have the body of our dreams, but the fact is, there's a lot of options and information out there.  Plus, let's face it, not everyone wants to become your typical "gym bro."  At the same time, there's plenty of nerds, geeks, and gamers out there who want to get in shape, stay motivated, and become healthier, more awesome versions of themselves!
Do you fit somewhere into those categories?  I know I sure as hell do.  Weaned on Space Invaders and Missile Command, I've played video games my whole life.  I love anime, I read fiction and scifi obsessively, and I can recite basically all of "The Lord of the Rings: The Two Towers" from memory.
I got into martial arts because I wanted to become a Power Ranger or a Ninja Turtle (Donatello was my favorite.)  I started exercising because I wanted to be like Gohan, Goku, and Piccolo from Dragonball Z.  I remember I spent hard-earned allowance money ordering a wooden bokken sword online just because it was the first weapon Crono gets in Chrono Trigger.
Suffice it to say, I'm a nerd through-and-through.
So, when I first started working out, I followed what my favorite characters did in anime, video games, and comic books.  Unfortunately, most of their training regimens weren't very realistic (or effective.)
So I researched.
And I trained.
And I researched.
And I trained.
And finally, I developed the system that you're just a single click away from receiving.
RPG Fitness
Want to get skinny?  RPG Fitness will help you shed the pounds.
Want to build lean, toned muscles and dump the excess bodyfat?  RPG Fitness will help you become the leaner, sexier version of yourself.
Want to get shredded?  RPG Fitness will give you the tools you need to look like your favorite comic book hero.
Want to get big and strong?  RPG Fitness will help you become as swole as you can dream.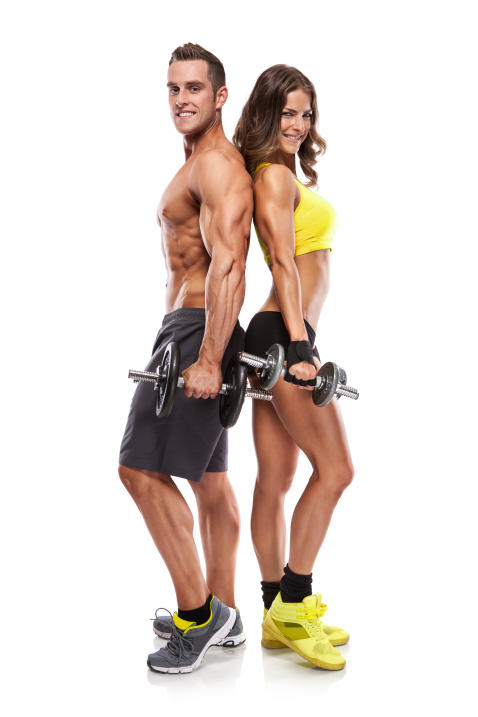 RPG Fitness was designed specifically with nerds, gamers, and geeks in mind.  It's unique leveling system and class-based workouts will help you stay motivated and on point.  Its custom-designed programs will help YOU achieve whatever your fitness goals may be, WITHOUT wasting time trying to find the most optimal workout programs.  I spent YEARS designing the best workouts possible for you to get the body YOU want.
Are you ready to make the best decision you've ever made for your personal health?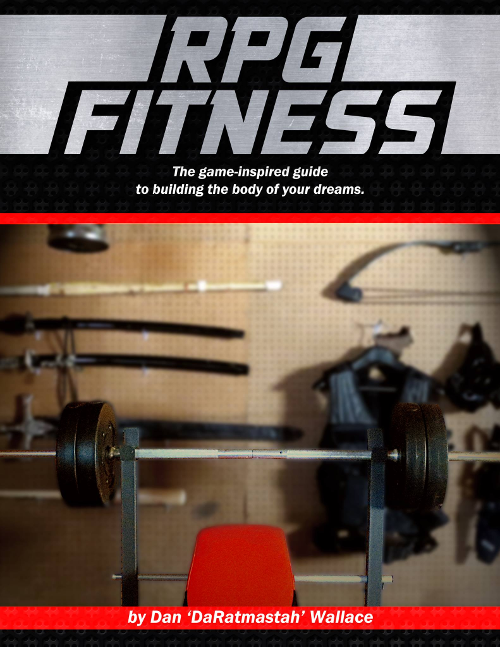 Still not sure?  That's fine!  See what other people have to say about RPG Fitness:
I love the versatility in "character classes", the fantastic advice on how to reach an individualized fitness goal, and the overall tone/theme — it's fun, it's casual, it's not too much or too little information, and it's POSITIVE. About, like, EVERYTHING.

-Zara Johnson
New to working out, dieting, or starting new, healthy lifestyle habits?
The RPG Fitness eBook is designed, from the ground up, to be easy to read, easy to use, and friendly to ALL levels of fitness.  Even if you've never worked out before in your life, RPG Fitness is made for you!  In fact, I designed the programs, from the ground up, to be beginner friendly.  Everything is broken down into bite-size pieces, so you can get the information you need and not have to waste time sifting through jargon or excess garbage.
RPG Fitness really boosted my body weight workouts!! Weighing in at 225 and can do 20 one armed push ups

-Sean Baker
Don't have a gym membership?  Not a big fan of lifting weights?  No problem!  RPG Fitness has workouts designed for all different types of equipment situations, ranging from bodyweight workouts, to full-on bodybuilding workouts!  Whatever your situation, we have the solution for you?
I love it. I now feel I can achieve my goals because I have someplace to start.

-Sara Harris
Have you ever wanted to start a new fitness journey, but felt overwhelmed by the flood of information and options out there?  Remember, a journey of a thousand miles begins with a single step.  RPG Fitness tries to make this step as easy as possible for you, and then helps you stay motivated for every step after that.
With progressive workout levels, easy-to-follow scheduling, simple, straightforward nutritional advice, and a no-nonsense scientific approach, RPG Fitness is the best option for novice and experience athletes alike.  Whether you're starting your healthy living journey, or you're looking to kick it up to the next level, this awesome eBook has the program for you!
Let's take a look inside the book and see exactly what you'll be getting when you purchase!
What's included in
RPG Fitness:
Choose Your Class

Choose your class, the first section of RPG Fitness, sets you up with your own character sheet, class, and level progressions!  This is one of the key benefits of the RPG Fitness system!  These small, progressive goals are designed to keep you motivated and on-task, while allowing you to naturally progress forward, just like in a video game!

Choose Your Class features:

3 Awesome archetypes – Rogue, Fighter, and Tank.

9 Badass classes – Assassin, Sniper, Saboteur, Monk, Weapons Master, Brawler, Warrior, Paladin, and Juggernaut.

Your own custom character sheet, where you get to turn yourself into a real life game character!

Experience points, leveling up, and quests, to keep you motivated, on track, and fired up to make progress every day!
The Care and Feeding of You

The Care and Feeding of You is the lifestyle and nutrition section of RPG Fitness.  You'll learn simple steps towards a healthier diet and lifestyle, without crazy crash dieting rules that just set you up for failure.  I'll teach you how to use science as your guide, rather than superstition!

The Care and Feeding of You features:

Straight nutrition strategies, no bull.

Simple food plans, backed by science.

Eat the foods you love, and still accomplish your goals.

Build a happy lifestyle, not a yo-yo diet.
Potions and Power-Ups

Potions and Power-Ups will teach you everything you need to know about the murky and complicated supplement industry.  We'll cut through the crap, and lay out exactly what supplements you need, and what supplements you don't need, to achieve success!

Potions and Power-Ups features:

Potion recipes to boost your mind and body.

Arm yourself against BS supplement products!

Science-backed info for vitamins and other boosts!
Class Workouts

The Class Workouts section features workout programs tailored to each class option, from Assassin to Juggernaut, and everything in between.  These workouts start from the very base level, and build you progressively into something greater than you ever dreamed possible.  There are workouts for every lifestyle option and level of experience, so you can jump right in without any previous workout experience!

9 different workout programs so you can build exactly the kind of body you're looking for.

Simple level progressions, to make it easy to see forward progress!

Full exercise diagrams, so there's no question about how to perform any of the exercises

Scientifically optimized scheduling, to give YOU the fastest results possible.

Proven body results, coming from over a decade worth of fitness experience!
You deserve to be healthy.  You deserve to be happy.  You deserve a body that will impress others, and yourself!  This is your chance, right now to make that positive change in your life.  Don't let it slip away!
I'm so confident that this eBook will change your life for the better that I offer a 100% satisfaction guarantee.  If you follow the programs in the book and aren't happy with your results, I will refund you in full, period.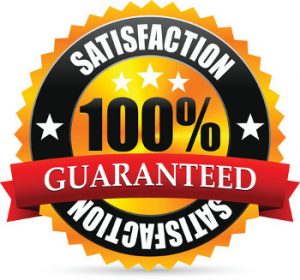 There's literally zero risk to you.  You are ready for this.  This is your time.  Your body is the one thing that is going to be with you for the rest of your life!  Just by arriving on this page, you already told yourself that you want to make a great change.  You owe it to yourself to see that path through.  Get RPG Fitness today, risk-free, and start on the path to greatness.