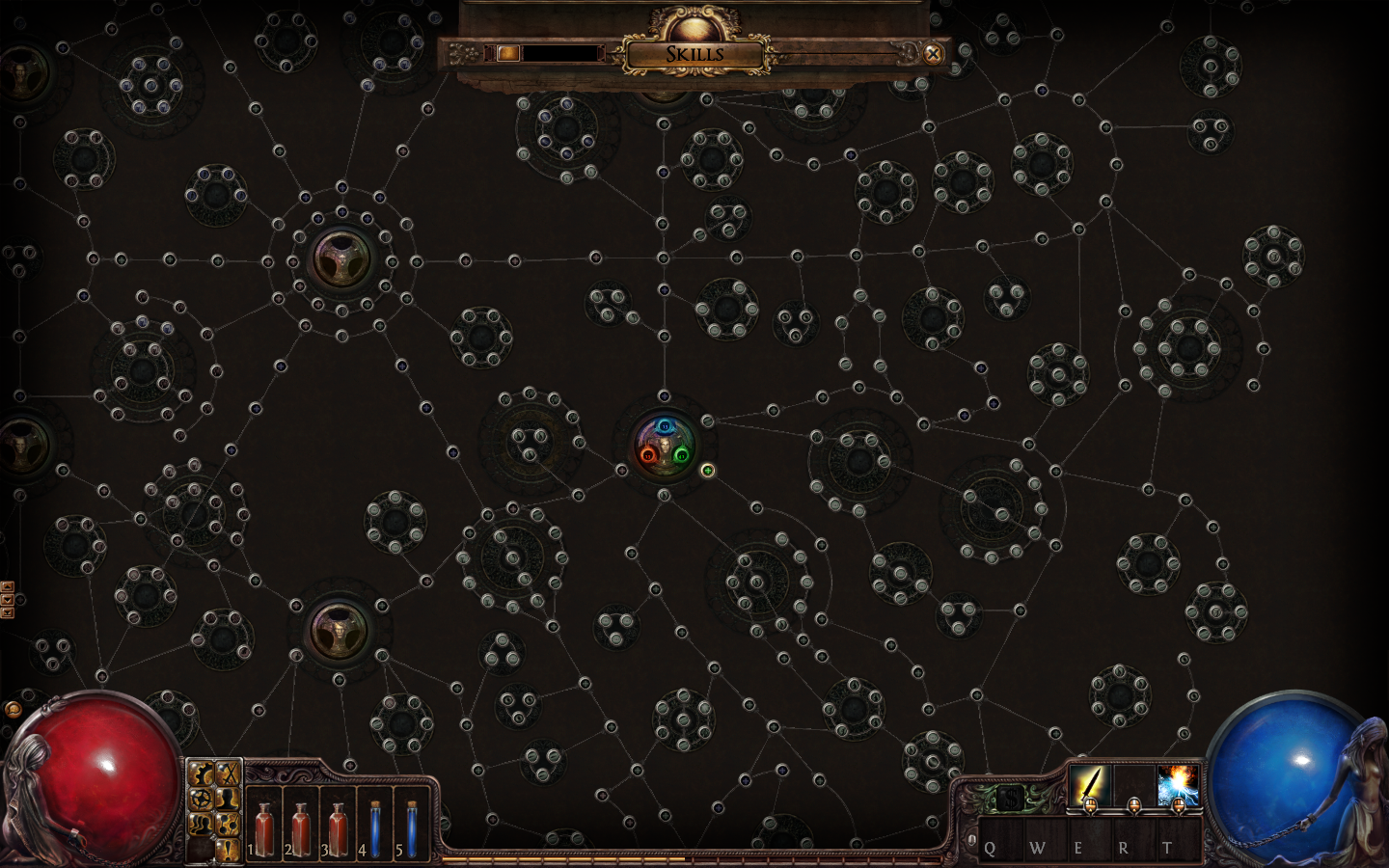 Sorry for the late post today, guys, was quite a busy day at work and I wanted to put this together completely rather than upload something half finished.
Life is either a daring adventure, or nothing.  – Helen Keller
Life is a funny thing.  Depending on your personal philosophies and/or beliefs, we get only one.  Ever decision we make has rippling effects through the rest of our time here, altering our paths to head in one direction or another.  Some people react to this by carefully calculating every decision they make.  Some people choose to throw caution into the wind, and ignore the consequences their choices may have.  Still others try to keep from making any choices at all, which is, still, a choice.  Choosing to stay in your bedroom all day is still a decision.
Personally, I am often conflicted in my decisions.  I am decidedly over-aware about the finite time I have on this planet, and often, rather than driving me to action, this awareness has often driven me to flit from one project to the next, often leaving things half completed or finished before I move on to the next.  This blog is actually the first long-term project I've ever had that has bucked this trend.
Processing this level of option and customization is sometimes difficult for people(I know it is for me).  Luckily, we're nerds, so we have experience with this sort of thing.  All hail the almighty skill tree!
Skill trees are fantastic, and are just as applicable in life as they are in our favorite RPGs, MOBAs, and MMOs.  Here's a basic exercise for you to do.  Find a piece of paper.  Draw a circle in the middle.  This is where you are now.  Now, figure out a few big goals that you have(three to four).  Mine are, for instance, buy a house, become self employed, visit another country, and run in the toughest mudder.  Good, solid, measurable goals, right?
Now we figure out which ones(if any), are interrelated.  Although perhaps my buy a house and become self employed goals could be considered interrelated in this case we're going to leave them separate for now because I don't want to have to wait until I'm self employed before I purchase a house, and I'm already gainfully employed in a 9-5 job right now.
So.
Now we have somewhere to go.  Let's figure out how we get there.  Draw your big goals in their own circles, somewhere on your paper a decent distance from your starting location.  These are the peaks of your skill trees.  Start assembling your branches.  You begin with the simplest, earliest steps towards any given goal.  This should be an accomplishment somewhere between getting out of bed in the morning, and being conscious enough to brush your teeth without stabbing yourself in the eye.
Start building out from there.  Every single step is another spoke on the wheel, another branch on your skill tree.  Try to keep every individual task in the realm of something that is do-able in an hour or less, or at least in a single day.  For the large goals, closer to your final, you can do stuff that takes up to a week, but keep trying to break down into smaller iterations.
For example:
For my self employed goal, my first step on my skill tree is putting up a blog post on every day I need to.  This is something I can do in a smallish amount of time.  From there, I would have the offshoot branches of publishing to social media sites, which is something I can do in under a minute.  I also move further up the tree with two more steps, publishing a video once a week, and publishing a new comic every two weeks.  Once I have both of these goals filled and built into habit, then I move onto the next step, write a page or two for my e-books every day.  This is a big one to get to, but once I'm there, I'm ready for the next step, which is lay groundwork for merchandise store, and begin editing completed e-books.  Finally I've got open up merchandise store, begin selling t-shirts, e-books, and comic prints.  This then connects with my final goal, becoming self employed.
You can see it starts with a big, scary goal(becoming self employed), and an easy, small starting point, preferably one I'm already doing or am close to doing(writing a blog post on my scheduled days).  This way I know I've already got something under my belt.
Remember, your life is for your living.  Not for just your "surviving."  If you're not happy with where you are or who your are, change it.  You only get one of these, dominate it, own it, make it yours.  Every.  Single.  Day.  Is a new chance to move up your skill tree, to live boldly, and to improve upon where you're at, and what you're working towards.
You cannot dream yourself into a character; you must hammer and forge yourself one. – James A.  Froude
That's it for today.  Tomorrow we begin our character breakdown of Dante, from the Devil May Cry series.  Until then, remember to live boldly, change the world, and continue to be awesome.
Dan "DaRatmastah" Wallace