Do you want to build solid, strong muscle mass?
Have you ever wanted to be the strongest person in the room?
Are you ready to learn EXACTLY HOW to get the body you've always wanted?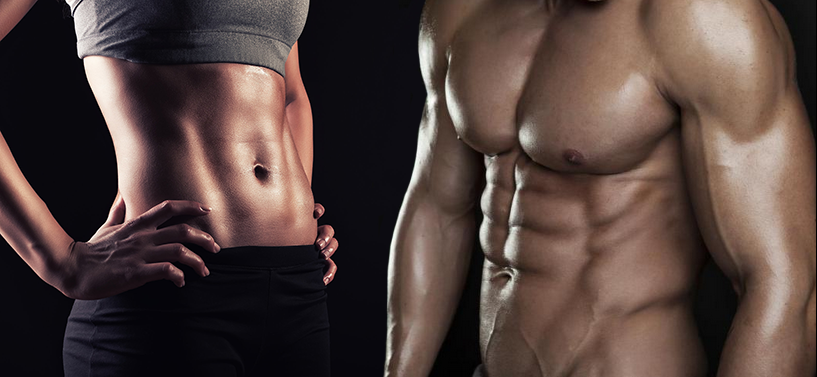 What's up, gamer?!
I've got some good news, and I've got some bad news.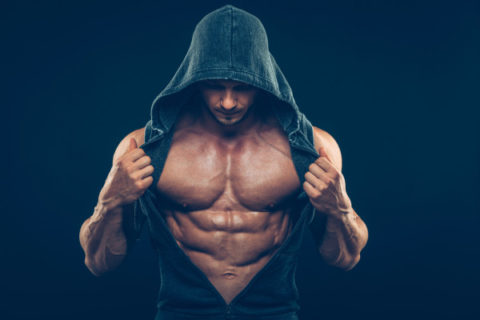 First, the good:
You can build serious size,
Even if you've been skinny your entire life!
You can get super strong,
Without having to take a billion different vitamins and supplements!
You can see real results,
In less than a month!
And now the bad news…
The health and fitness industry has been
lying to you!
Most people fail at gaining weight
because of these lies!
Supplement companies
make money off of you failing to gain muscle consistently so you keep buying more products!
Having big, powerful muscles is glorified in the media nowadays.  Every action start looked like He-Man, or Hercules.  It's a tough standard to live up to.  There are plenty of skinny, wirey folks who would like nothing more than to put on some serious, powerful muscles.  Of course, for every one of those people there's a dozen nutrition and supplement companies trying to throw some crazy concoction at them, or tell them some lies about why they can't gain weight, and why their product is the best.
You know, I've always thought that the best way to arm yourself against snake oil companies is with science, and knowledge.  The fact is, gaining muscle, and putting on weight, is not some weird mystery.  Supplement companies can hide it all they want, but the fact is, we already know how to put on serious weight, and no, it's not steroids.  Let me tell you how!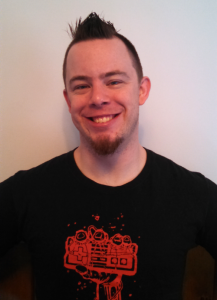 Hi there!  My name is Dan  Wallace and if you're at all familiar with Be a Game Character, you know that I live to help gamers just like you achieve their goals in weight loss, fitness, and more.
You've probably spent hundreds of hours leveling up characters, battling bosses…and just being a general badass in the gaming world.
During all this time, there have been moments when you probably have looked at one of your favorite gaming characters and wished you could do some of the things they do…or even slightly look like them fitness wise.
I know I did, many times in fact…
The more I thought about these fit and highly active characters, as well as my own experience in martial arts, weight lifting, and fitness competition, I realized there must be a way to bring these worlds together.  Then…I finally had my "AHA!" moment.
That's the single moment when I thought to myself…"Why not COMBINE the gaming experience with scientifically-based training methods to achieve real life fitness results?"
And so, I did just that.  I spent the better part of two years cramming all of my knowledge, experience, and research into one concentrated, scientifically-backed eBook that will help you get big, get strong, and gain solid muscle!  That eBook is none other than…
RPG Fitness!
The first eBook designed specifically for gamers who want to reshape their body exactly as they envision it!
What's included in
RPG Fitness:
Choose Your Class

Choose your class, the first section of RPG Fitness, sets you up with your own character sheet, class, and level progressions!  This is one of the key benefits of the RPG Fitness system!  These small, progressive goals are designed to keep you motivated and on-task, while allowing you to naturally progress forward, just like in a video game!

Choose Your Class features:

3 Awesome archetypes – Rogue, Fighter, and Tank.

9 Badass classes – Assassin, Sniper, Saboteur, Monk, Weapons Master, Brawler, Warrior, Paladin, and Juggernaut.

Your own custom character sheet, where you get to turn yourself into a real life game character!

Experience points, leveling up, and quests, to keep you motivated, on track, and fired up to make progress every day!
The Care and Feeding of You

The Care and Feeding of You is the lifestyle and nutrition section of RPG Fitness.  You'll learn simple steps towards a healthier diet and lifestyle, without crazy crash dieting rules that just set you up for failure.  I'll teach you how to use science as your guide, rather than superstition!

The Care and Feeding of You features:

Straight nutrition strategies, no bull.

Simple food plans, backed by science.

Eat the foods you love, and still accomplish your goals.

Build a happy lifestyle, not a yo-yo diet.
Potions and Power-Ups

Potions and Power-Ups will teach you everything you need to know about the murky and complicated supplement industry.  We'll cut through the crap, and lay out exactly what supplements you need, and what supplements you don't need, to achieve success!

Potions and Power-Ups features:

Potion recipes to boost your mind and body.

Arm yourself against BS supplement products!

Science-backed info for vitamins and other boosts!
Class Workouts

The Class Workouts section features workout programs tailored to each class option, from Assassin to Juggernaut, and everything in between.  These workouts start from the very base level, and build you progressively into something greater than you ever dreamed possible.  There are workouts for every lifestyle option and level of experience, so you can jump right in without any previous workout experience!

9 different workout programs so you can build exactly the kind of body you're looking for.

Simple level progressions, to make it easy to see forward progress!

Full exercise diagrams, so there's no question about how to perform any of the exercises

Scientifically optimized scheduling, to give YOU the fastest results possible.

Proven body results, coming from over a decade worth of fitness experience!
This is your time, right now to strike while the iron is hot, and the anvil is ready!  See what other people who pulled the trigger have to say about RPG Fitness:
I love the versatility in "character classes", the fantastic advice on how to reach an individualized fitness goal, and the overall tone/theme — it's fun, it's casual, it's not too much or too little information, and it's POSITIVE. About, like, EVERYTHING.

-Zara Johnson
RPG Fitness really boosted my body weight workouts!! Weighing in at 225 and can do 20 one armed push ups

-Sean Baker
I love it. I now feel I can achieve my goals because I have someplace to start.

-Sara Harris
There's no reason to wait any longer.  Join these fantastic folks and take the first step towards getting bigger now, with RPG Fitness!
I'm so confident that this eBook will change your life for the better that I offer a 100% satisfaction guarantee.  If you follow the programs in the book and aren't happy with your results, I will refund you in full, period.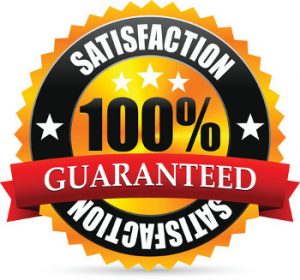 There's literally zero risk to you.  You are ready for this.  This is your time.  Your body is the one thing that is going to be with you for the rest of your life!  Just by arriving on this page, you already told yourself that you want to make a great change.  You owe it to yourself to see that path through.  Get RPG Fitness today, risk-free, and start on the path to greatness.