Have you ever tried to lose weight, only to fail in the end?
Have you struggled, fruitlessly, to gain muscle?
Have you always wanted six-pack abs, but despite your best efforts, you've still got that soft stomach?
Are you happy with how you look, but not how you feel or how you perform, athetically?
Fear not.  Through this free webinar, you will learn what so many people do wrong when attempting to change their bodies for the better.  You'll learn about common pitfalls, myths, and the straight-up lies the fitness industry feeds you every day.  You'll also learn the secrets to lasting change that you can both achieve, and maintain!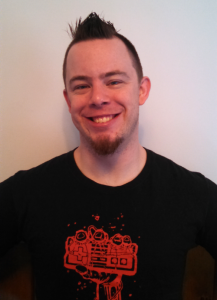 Run by Dan Wallace, trainer, blogger, and owner of the fitness website, BeAGameCharacter.com, this webinar will go over all of these things in detail, and help you  build a better body and life for yourself.
This webinar is completely free, science-based, informative, and tailored specifically for beginners in fitness, or those who have begun, but have not seen success.  Why wait?  Come join us on Friday night for an evening of educational fun!