Discuss this post in The Guild Hall!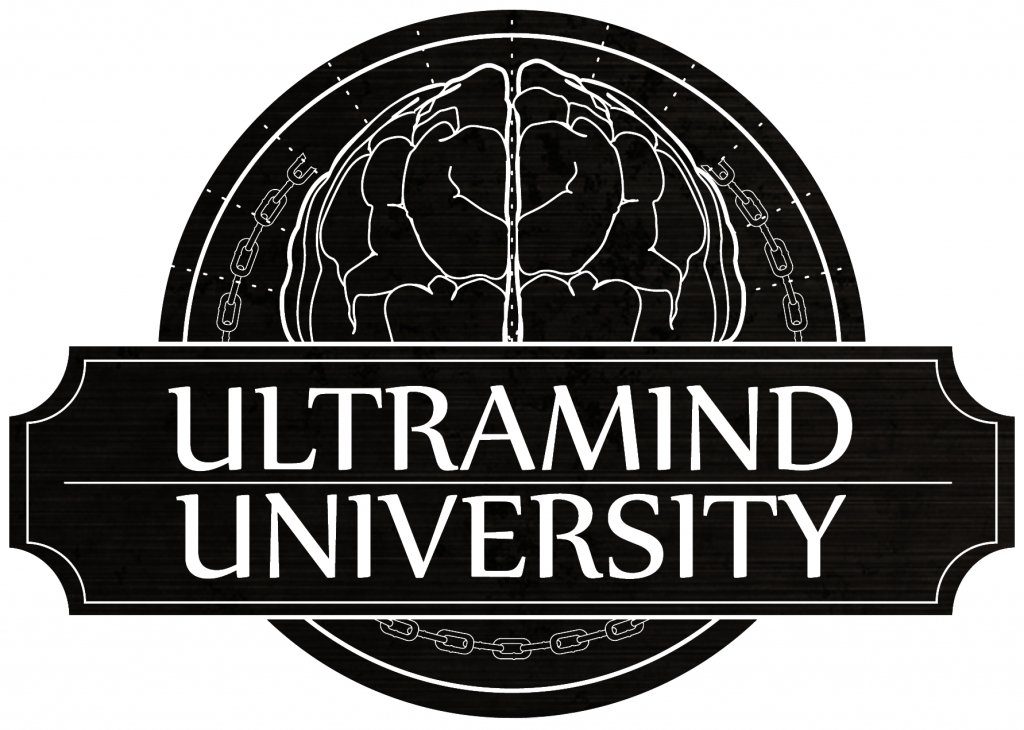 Hey folks!  I've got super exciting news for you today.  I hope you've been following Unleash the Ultramind over on YouTube (and if you haven't go subscribe now!  New video every Tuesday!)  If you've  been paying attention (and I know you have,) you already know that that channel was just Step One in what I lovingly refer to as "Project God Mode."
This is step two.
Ultramind University is a paid video course series, dedicated to helping you unlock your inner potential, and boost your mental capabilities well beyond where they are right now.  Accelerated learning, supehuman focus, hyper-productivity and more are all going to be taught in Ultramind University.  You'll get a full rundown over on the official site, but let me make something clear: This is not some stupid "train your brain" site where you play Sudoku and Memory games and get told you're boosting your brain power.
These are real, verified techniques based on cutting-edge scientific resources.  You're going to be learning skills and techniques, not just practicing inane crap and doing mental visualization exercises while being told you're becoming more intelligent.
Something else I want to make clear: This is an early-access, preorder offer.  The content is not live yet.  The content will be going live over the next two months, and if you preorder now, you'll get access the second new videos go live.  You're also going to get in at a cheaper price than you'll ever be able to again.  As more content gets added, the price will be going up as well, so by preordering now you'll get access to the full Ultramind University catalogue, forever, no matter how many courses I pack in there!  Keep in mind, though, by its very nature preorder access is limited.  It will not be available forever, so get in while you still can.
It's time to unlock the unlimited potential of your brain.
Live boldly, change the world, and continue to be awesome!
Dan "DaRatmastah" Wallace