Discuss this post in the Guild Hall!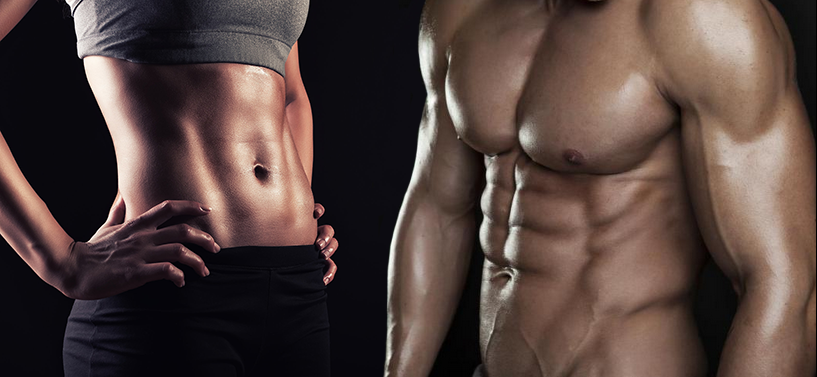 The other day I was talking with a friend on Facebook about some weight loss plateau issues he was having.  Now, first off, this man is an inspiration.  Through correcting his nutritional intake and becoming more active, he's managed to lose 100 pounds over the last year.  Incredibly inspiring.  Unfortunately, he had still not hit his goal weight, and he was having some challenges clearing a plateau.
Now, I didn't have anything to do with his nutritional plan or his exercise regimen, we hadn't really spoken in a couple years, but I offered to take a look at his current plan and offer a little feedback.  His calories seemed locked in, his macros were decent, and he was staying just as active as he had been while losing the first hundred pounds, but he had just stalled out.
I offered up that doing a refeed day might kick-start his weight loss again, and he asked what a refeed day was.  I went looking for some articles to send him, and while there are some out there, in my opinion they're either too technical, or insufficient in knowledge, or just too damn gym-rat-y.  So, I decided I needed to do a writeup myself, and here we are!
What is a refeed day?
I don't want to get SUPER technical here, so I'll try to summarize as best I can.  Refeed days have to do with leptin, which is a hormone your body produces mostly in your fat cells.  Leptin is stored in your muscles and it helps to regulate your appetite, energy expenditure, and metabolism.
As we know from Macros and you!, the main guiding principle of weight loss is caloric reduction.  Less calories = weight loss.  The problem is, over an extended period of time, a significant caloric deficit results in the leptin levels in your blood and muscles falling as well.  This will lead to an increase in cravings for more food, and also a decrease in your metabolism.  This can have the incredibly frustrating double-whammy effect of making you want to overeat, while also keeping your body from losing any more weight due to a slower metabolism.
So even if you resist eating the foods you want more than ever, you're not going to see significant weight loss as a reward for keeping your willpower strong!  Obviously, this can be pretty damn discouraging.
Enter the refeed day.
A refeed day (not to be confused with a "cheat day,") is a day where you eat in a specific manner to restore your leptin levels, and in doing so decrease your cravings for bad food and boost your metabolism.
Sounds great!  What do I do?
First off, you're going to need to know a few things.  Hopefully, you already know them, but just in case, I'm going to go through a checklist real quick.
Your TDEE: Your total daily energy expenditure (how many calories you burn in a day.)  If you've been consciously eating at a caloric deficit for a while, then you probably already know this, but if you don't, you can estimate it here: https://tdeecalculator.net/
Your Macros:  If you've got RPG Fitness or if you've read Macros and you! you should already have these well in hand.  If not, some basic guidelines are to get one gram of protein for every pound of body weight you have, and then do something like a 60/40 carbs to fat split with your remaining calories.  Just a rough estimate, but it'll do.
A food log: Just some sort of record of what you've been eating, just so we can establish a baseline.
So, got all those?  Excellent.  Here's your refeed plans:  Take your TDEE and add 100 calories to it.  Now, figure out what the difference is between that number, and your current average daily calorie intake (it will probably be around 300-500 calories.)  So, if your TDEE is 2000 calories, and you normally eat 1750 calories a day, then your target number will be 350 calories (2100-1750.)
Now, you're going to shoot to eat that many more calories today, and you want basically all of those calories to come from carbohydrates if you can (expecially good complex carbohydrates.)  To figure out how many grams of carbohydrates that is, all we have to do is divide our target number by four.  So, if we're going off our example above, it's 350/4=87.5 grams of carbohydrates.  That's the equivalent of a cup of oatmeal with breakfast, a banana before your workout, and an extra helping of whole grain pasta at dinner.  No need to go crazy now.
It's best to try to get some carbs before and after your workout (hence the banana) so you can really encourage leptin production and uptake, so keep that in mind.  You don't have to be super obsessive about it, but it will definitely help.
That's it!  If your issue was low leptin levels, you should find yourself having less hunger cravings in the coming days, and you should see your weight loss kick back into action.  If you see little or no result, then it's possible that you're actually not eating few enough calories to continue to see the weight loss you initially saw.  Remember, when you were fifty pounds heavier, you needed a lot more calories to power your body, as well!  It may be worth recalculating your TDEE with your new weight and activity level, if you haven't done so already.
If you're definitely still eating at a caloric deficit, and the refeed day didn't work, then I would definitely recommend talking to a doctor.  There's a chance there could be some other mechanism at work, here, and no one is qualified to diagnose those over the internet.
Words of Caution
First off, if you haven't been eating at a caloric deficit consistently for the past couple of months, you probably don't need a refeed day.  If you're plateauing, chances are your TDEE has just shifted a bit (as I mentioned above.)
Secondly, if you're eating at a caloric maintenance or surplus, you also don't need a refeed day.  Seems kind of obvious,  but I figured I'd put it out there just in case.
Third, make sure your refeed day is only one day.  Don't let yourself slip into a habit of eating at or above your maintenance caloric levels and use leptin deficiency as an excuse.  One day is enough, if your problem really is leptin deficiency, and that should hold you over for a while.
Finally, remember that a refeed day is not a cheat day.  It's not a license to go hog-wild and eat whatever you want.  You don't need to eat a crazy amount of calories to do a refeed, and on top of that, if most of your excess calories on your refeed day come from fat instead of carbohydrates, you're not going to replenish your leptin stores at all.  You'll just gain some excess fat, defeating the purpose of the refeed entirely.
That's it!  Hopefully if you've been struggling with a weight loss plateau, this will help you.  If you've got any further questions or comments, I invite you always to reach out to me at dan@beagamecharacter.com or go ahead and leave a comment below.
Thanks for reading!  As always, remember to live boldly, change the world, and continue to be awesome.
Dan "DaRatmastah" Wallace