Hey!  Listen!  Be a Game Character now has an official Twitter account!  From now through June 23rd, we'll be giving away copies of RPG Fitness, The Care and Feeding of You, and the full How to Be a Game Character book to random Twitter followers!  Go follow us now for your chance to win!
Discuss this post:
On the forums!
On Reddit!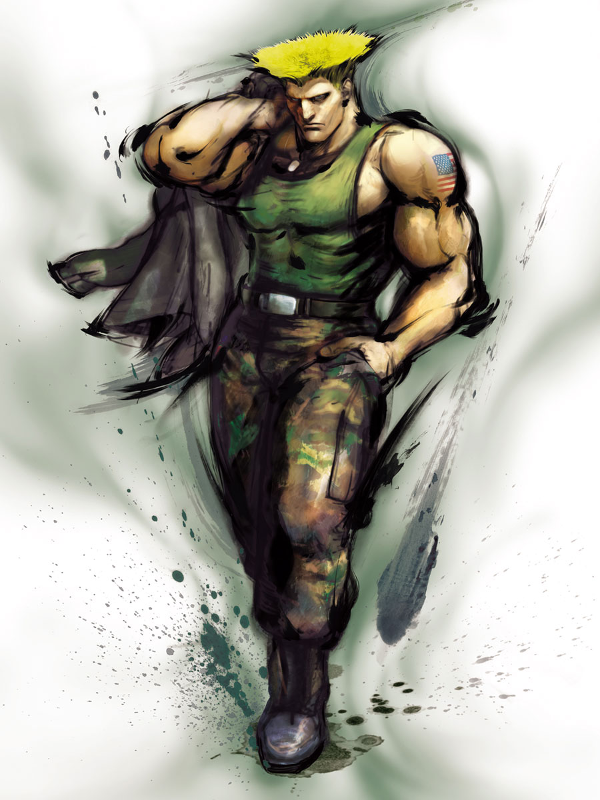 Name: Guile
Game(s): The Street Fighter Series (and assorted cameos)
Archetype: Fighter
Class: Brawler
Skills/Attributes:
Talented martial artist.
Air force colonel.
Capable of performing the Flash Kick and Sonic Boom.
Loyal friend.
Family man.
Gravity-defying hair,
His theme goes with everything.
Overview:
So we finally have another member of the Street Fighter crew to join Chun Li and Ryu.  Guile is another seminal character from the series, and with signature moves like the Sonic Boom and his Flash Kick, it's easy to understand why.  Also, his theme goes with everything.  Though he's definitely a bit large for it, there's nowhere that Guile belongs other than the Fighter archetype.  With his boxer's stance, aggressive style, and solid resilience, he's clearly a member of the Brawler class.
Guile's a pretty cool guy.  He's a world-class fighter, a colonel in the air force (although there is some disagreement about his actual rank), a husband, a dad, and the owner of the most inspiring flattop this side of the 1980s.  As a staple of the Street Fighter series, he falls solidly on the side of "the good guys," allying himself with Ryu, Chun Li, and others against the evil Shadaloo and S.I.N. organizations.  Let's take a look at where we're going to go with this badass brawler!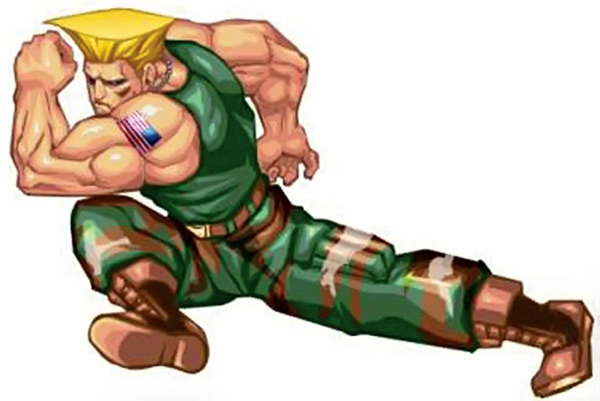 On our first stop, The Guile Workout, we're going to build the body of a Street Fighter.  Guile's definitely one of the larger members of that crew (LOOK AT THOSE SHOULDERS), so we're going to be looking at some weight training (mostly dumbbells), as well as some bodyweight training (to keep us agile and increase coordination.)  Explosive strength is necessary for a lot of his maneuvers, so keep an eye out for some plyometrics and high intensity interval stuff as well!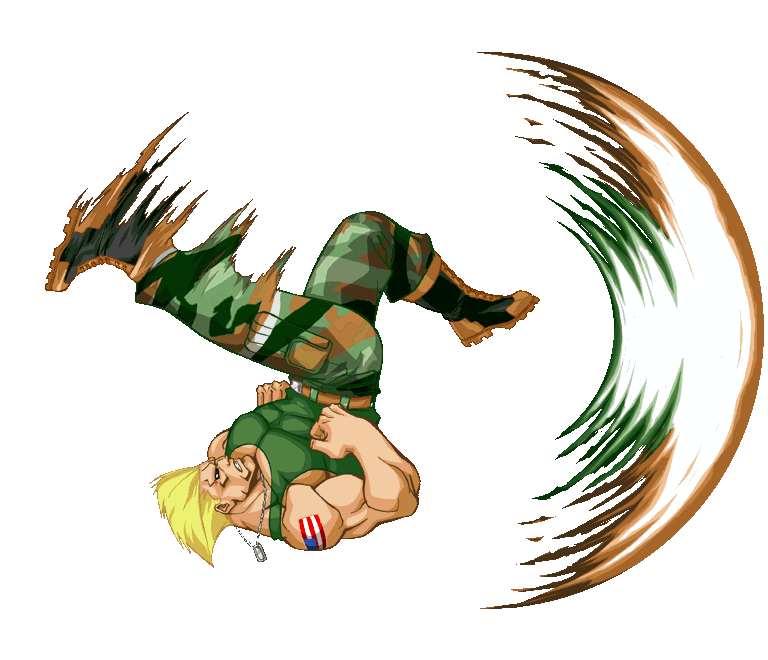 You BET we're gonna be looking at the Flash Kick in The Skills of Guile!  We'll talk about his combat style in general, as well.  We'll also look into making sure your theme goes with everything.  As if that were not enough, we're also going to talk about military-style discipline, and how to hone your focus and drive (remember, perseverance is a skill to be developed!)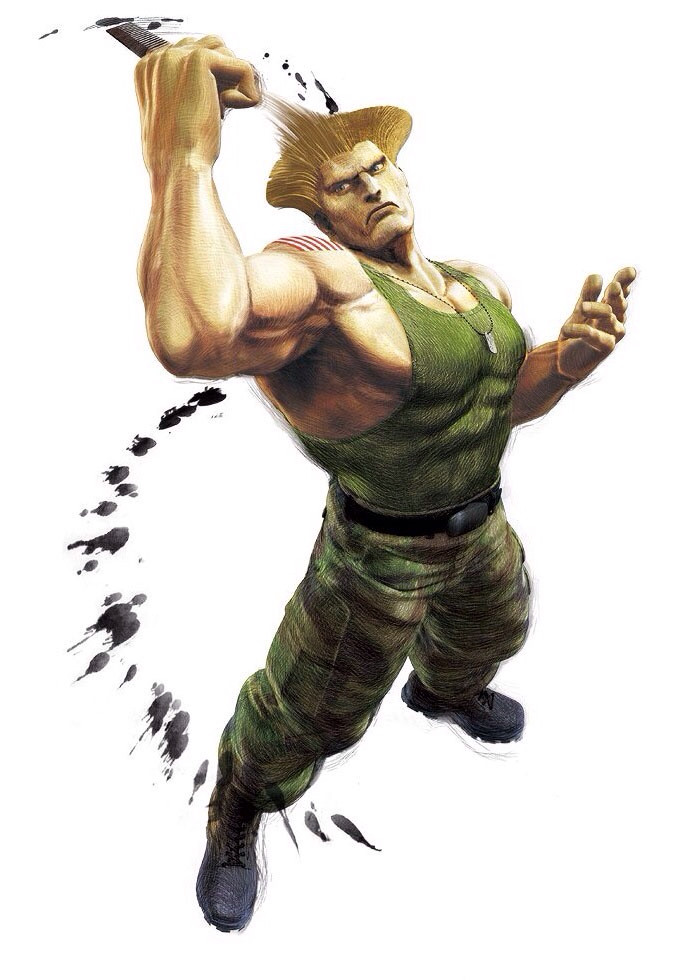 In The Mind of Guile, we're going to delve inside the head of a perennial combatant, resident badass, and certified family man.  Though he's had some pain in the past that drives him (the death of his CO and close friend, Charlie) Guile's not a dark and brooding antihero, which is a bit of a refreshing change from our most recent characters.  He's also decidedly a "good guy," the first we've had since Korra over a month ago, which is also cool (sometimes the antihero/villain stuff just gets a little heavy.)  His indomitable spirit, peerless loyalty, and thirst for justice drive him, and we're going to try to find a little of that for ourselves.
So, that's our schedule for the next two weeks!  What are you most excited about for our time with Guile?  Go tell us on the forums!  Also, don't forget to follow Be a Game Character on Twitter for a chance to win RPG Fitness, The Care and Feeding of You, or even the full How to Be a Game Character book!  I'll see you on Thursday for The Guile Workout!  Live boldly, change the world, and continue to be awesome!
Dan "DaRatmastah" Wallace