Braum Quick Nav Links:
Character Spotlight: Braum
The Braum Workout
Discuss this post:
On the forums!
On Reddit!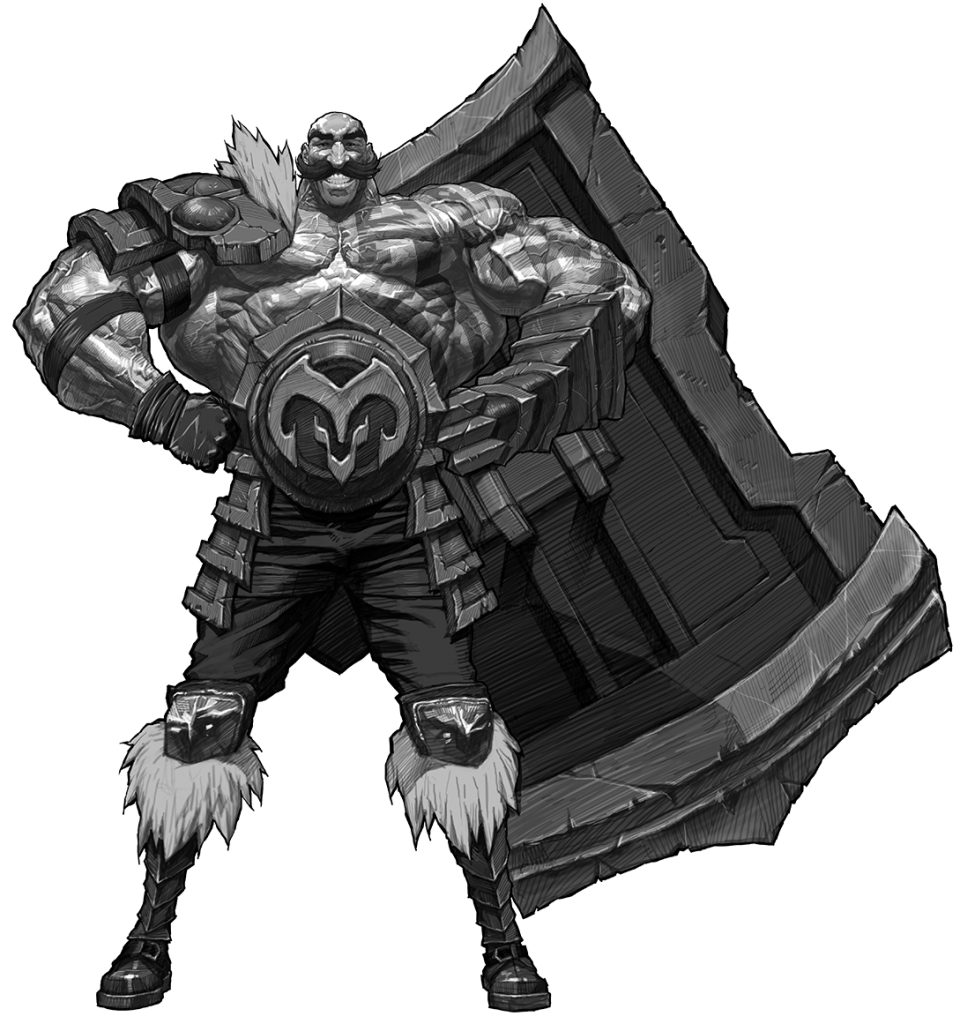 To friends, I am snowfall. To enemies, I am avalanche.
Braum is enormous.  I imagine he would have to be to haul that big ol' door around.  Of course, if you want to get big, you have to lift big, too!  That said, we're going to take a page out of the goat herder's book and instead of training with traditional weights, or even sand bags, we're, instead, going to use the world around us.   Every exercise here is designed to be performed in the open world with rocks, logs, tree branches, etc.
As always, heavy lifts = heavy gains, but ONLY if you eat heavy, too.  Take a look at the Macros and You! writeup for dietary guidelines, and The Big Guy Diet for food suggestions!
Required Equipment:
The Outdoors
The Workout
Schedule:
Day 1: Workout A
Day 2: Rest (and drink goat's milk!)
Day 3: Workout B
Day 4: Rest (and sit in a sauna!)
Day 5: Workout C
Day 6: Rest (and slay a dragon if you feel like it)
Day 7: Rest (and drink more goat's milk!)
This is about as bare bones as you can get with a weightlifting workout.  Even if you're in a city, you probably have a park within walking distance.  ANYONE can find logs, rocks, bags of sand, or other heavy things to pick up and put down.  No excuses!  If you want to be strong like Braum, you can do it!
Dan "DaRatmastah" Wallace