Guys!  Gals!  Readers of all shapes, sizes, kinds, and creeds, I am so (!!!) excited to FINALLY be able to unveil the first big project I've been working on for the blog since its actual inception!  I am pleased to announce…
The Champions Guild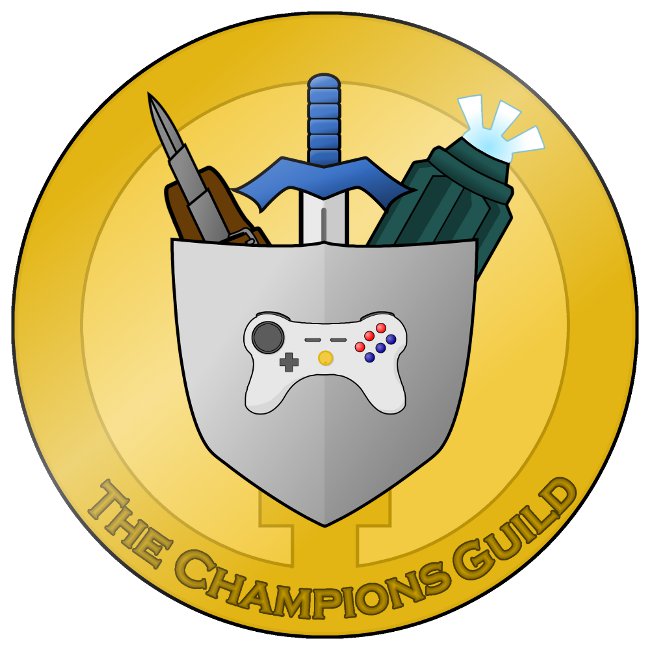 What the heck is The Champions Guild, you ask?  Oh man, it is (and will be) SO much!  A place to learn, talk, exchange ideas, mentor, improve, and change the world.  A veritable school of how to be awesome.  A place where we, the Game Character hopefuls, can band together under one banner, and help one another become the larger than life figures we strive to become.
I am so excited about this I can't even tell you. Seriously.
So how do you join?  For starters, you can sign up for the all-new Champions Guild mailing list.  You'll get two free eBooks…

…both written by yours truly!  The Guild Handbook will give you the overview of the guild, how it's gonna work, and the Champions Code.  The Four Week Reset Button is designed to get your body,mind, and lifestyle ready to accept real change (starting at a blank slate, if you will), in four weeks!  If you like this blog, you'll love these books!  Between the two of them there's probably two or three weeks worth of blog posts (at least), and they're totally free, just like the blog.  It's like you're getting fifteen posts today! =D
I'll be manually sending out links for the eBooks throughout the next day or two until I get the auto-email service down properly, so if you don't get your eBooks immediately, don't fret!  They're coming!  It's just 1:40 AM and I'm not quite up for getting the automailer going at the moment, hahaha.
But this is just the beginning!  The blog will be getting a bit of a redesign(again), nothing too drastic at first, but we  will be getting a guild discussion forum, as well as some new "quests," if you will and some other cool stuff I've got up my sleeve.  Also, don't think these are the last eBooks you'll see, we have quite a bit more coming down the pike!
Seriously though, I'm SO excited about starting this.  Tell your friends, spread the word, get people to come down and check the blog out if they never have before.  We're going to do amazing things together!
Live boldly!  Change the world!  Be.  Awesome.
Dan "DaRatmastah" Wallace