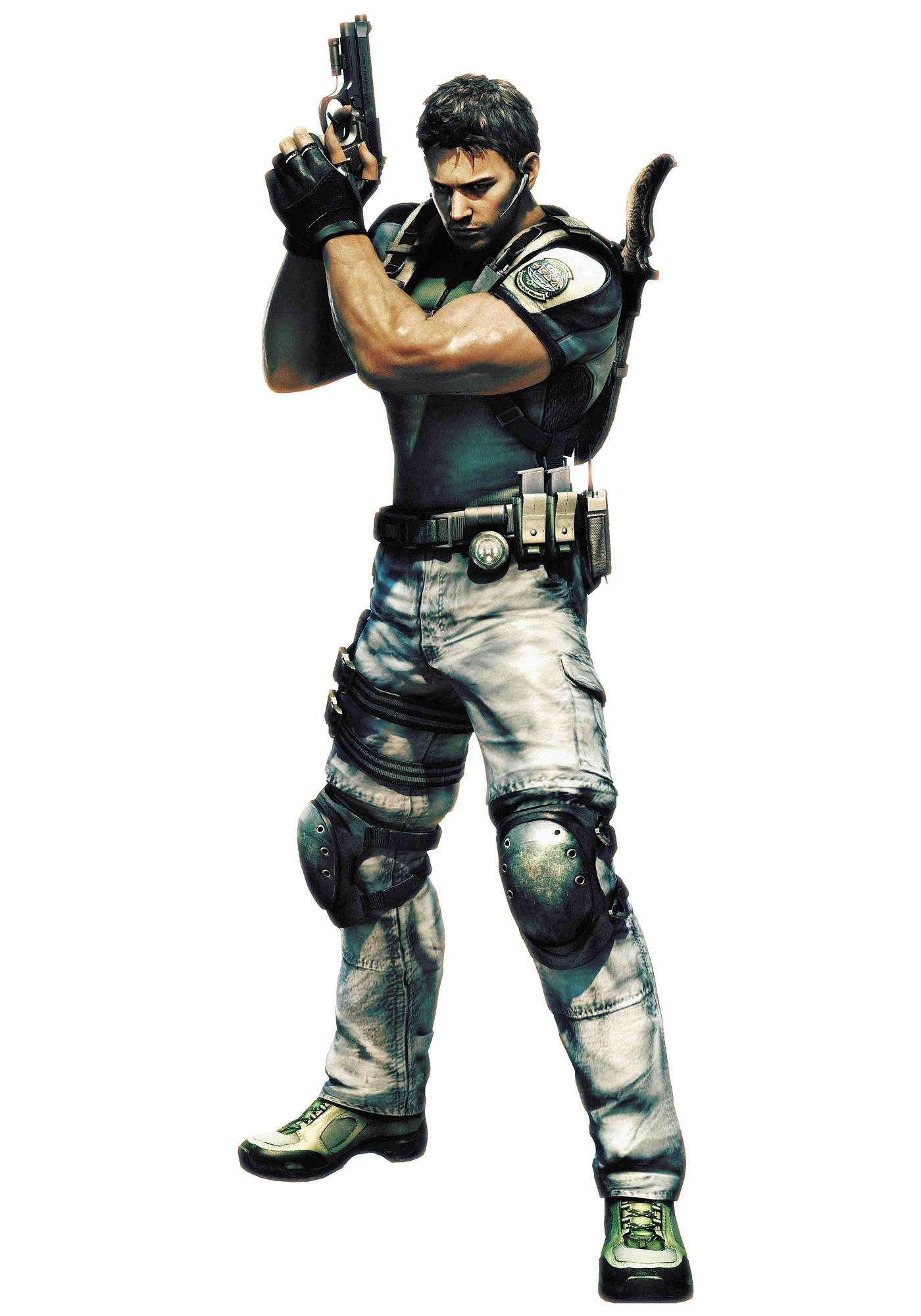 Chris Redfield Quick Navigation Links:
Character Breakdown: Chris Redfield
The Chris Redfield Workout
The Skills of Chris Redfield
The Humanity of Chris Redfield
Name: Chris Redfield
Games: Resident Evil series, Marvel Vs. Capcom 3
Skills/Attributes:

Very strong
Skilled marksman
Skilled pilot
Loyal
Passionate
Emotional
Healthy disrespect for authority
Adaptive
Determined
Summary:  Chris Redfield is one of the most iconic characters of the Resident Evil series, along with his long-time partner, Jill Valentine, and his nemesis, Albert Wesker.  He's starred or appeared in more than half of the games in the series, and has connections with almost every character in the RE universe.
Chris is a very passionate, and at times hotheaded person.  Originally a highly decorated air force pilot, he was eventually discharged due to some issues with his superiors.  Soon after he joined S.T.A.R.S., which led him into a series of fateful missions around the world involving the terrorist organization Umbrella and its various offshoots and child organizations.
Chris may seem at first glance like your prototypical military badass, but he has some interesting characteristics to him.  One is to put his partners and subordinates before the mission, when they are in danger.  In this he is incredibly human, not just another military drone.  Additionally, he's undergone substantial loss, multiple times, forcing him to work through some serious issues with himself in order to continue the fight against global evil.
In The Chris Redfield Workout, we'll be looking at packing on some serious muscle.  Chris found that after the events of Resident Evil 3, he needed to be more physically capable in order to take on Albert Wesker and other bio-terror threats.  We're going to build both size and power, in a manner similar to The Duke Nukem Workout.
We talked pretty extensively about firearms with Alex Mason,  so when we move on to The Skills of Chris Redfield we're going to examine his other areas of proficiency.  Among them, flying, squad leadership, and brutal close-quarters combat.
With The Humanity of Chris Redfield, we're going to start by looking at Chris' flaws, and how they help distinguish him from your average military drone meathead that you find in some games.  Then, we're going to look at how this very human side of our hero actually makes him stronger and more adaptable than the horrors of genetic evolution that he battles against.
It's going to be a fun week.  I'd like to give a shout out to Game Character fan Silvion Jackson, for suggesting we cover Chris this week with a very convincing email!  We'll continue tomorrow with The Chris Redfield Workout.  Until then, remember to live boldly, change the world, and continue to be awesome.
Dan "DaRatmastah" Wallace