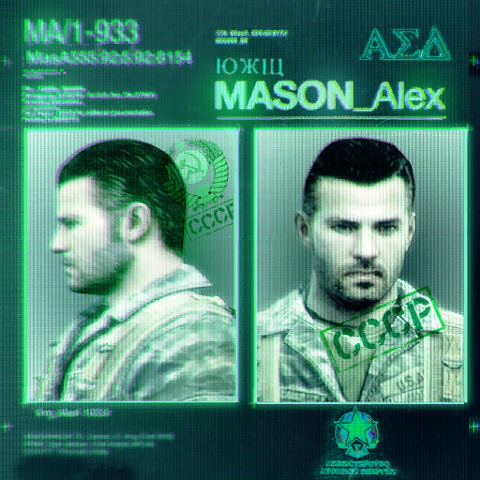 Alex Mason Quick Navigation Links:
Character Breakdown: Alex Mason
The Alex Mason Workout
The Skills of Alex Mason
The Mind of Alex Mason
Name: Alex Mason
Game(s): Call of Duty: Black Ops, Black Ops 2, Black Ops DS, Black Ops Declassified
Skills/Attributes:

Special forces and CIA training
Expert marksman and sniper
Brainwash victim
Special-forces level fitness
Skilled in multiple forms of combat
Experienced in fighting across multiple types of terrain and military theaters.
Summary: Love it or hate it, the Call of Duty series is one of the most commercially successful series' in gaming history.  The massive series spans over a century of war, telling the stories of multiple protagonists.  One of the most unique protagonists of the series is Alex Mason.  Unlike some of the more glorified, prototypical military badasses (looking at you, Soap), Alex has serious depths, character flaws, and psychological issues.  If anything, he's a living testament to the damage that a life of military service can do to a person, but also the strength one can derive from persevering through such difficulties.
In The Alex Mason Workout we're going to be revisiting military-type conditioning.  We hit this once, already, with Commander Shepard, but we'll be making some changes as well to fit his character and environmental needs.  Shepard is wearing a powersuit, Alex Mason's battling commies in a Vietnam jungle.
The Skills of Alex Mason will showcase threat assessment, improving accuracy with weapons, and mentally conditioning yourself to have more willpower.  Alex may have had serious issues with his mind due to his misadventures in brainwashing, but those same issues would never have been resisted by a lesser man.
In The Mind of Alex Mason we're going to look deeper into the way that other people can affect our thinking, and how to recognize when we're being manipulated.  We're also going to talk about perseverance under extraordinary conditions, and how to keep your eyes on that light at the end of the tunnel.
I don't think we've had a character this tortured and abused featured on the blog before(maybe the new Lara Croft?), so this should be an interesting trip.  It continues tomorrow with The Alex Mason Workout.  Until then, remember to live boldly, change the world, and continue to be awesome.
Dan "DaRatmastah" Wallace